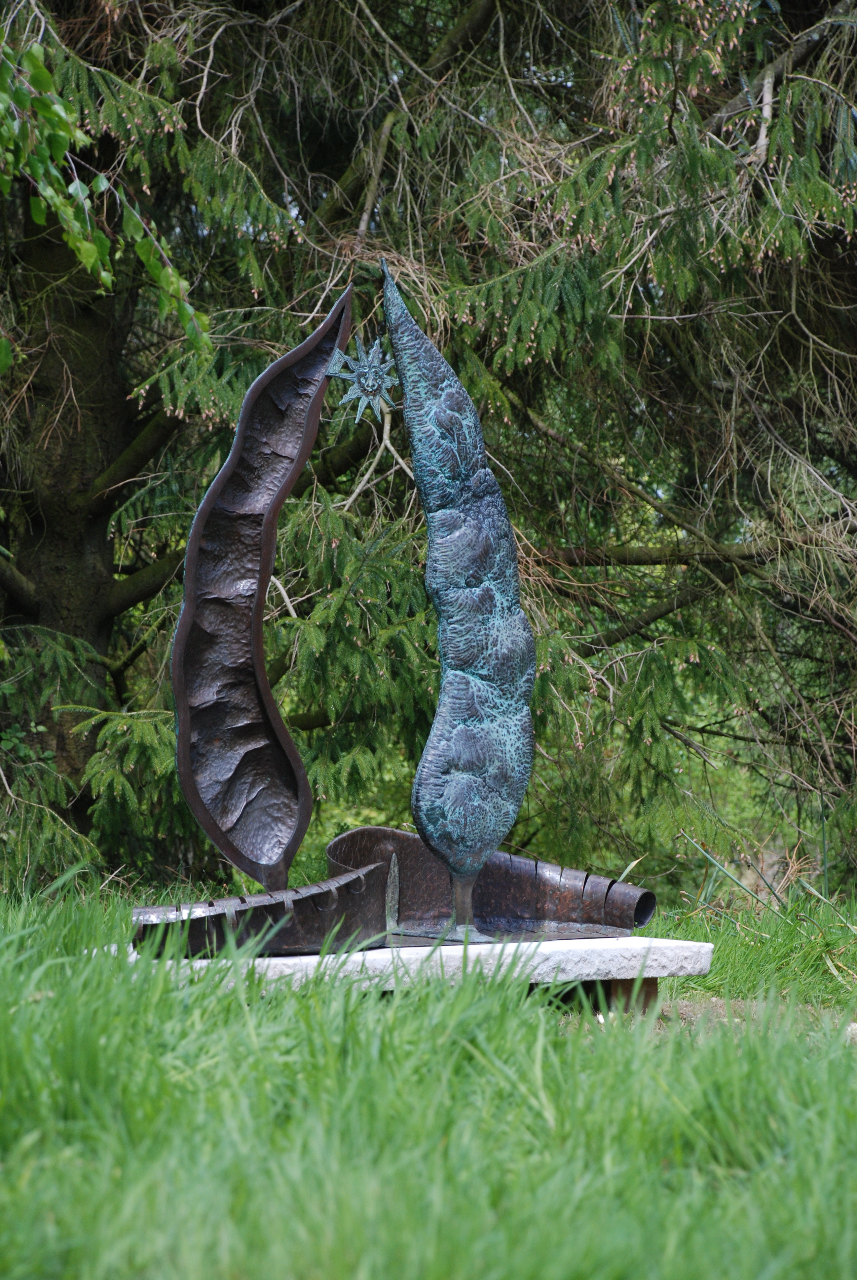 'twin trees' was originally commissioned by a private client for a landscaped garden in Bedhampton Hampshire in 1995 with ownership subsequently reverting to the artist when the property changed hands in 2014.
Julian Blackwell – Head Gardener at Dean House Kilmeston saw the sculpture and felt that it would suit the garden ethos & has given the sculpture an individual relevant setting in the beautifully designed and laid out gardens.
Details: A cast bronze & copper sculpture on a French 'lepine' limestone base.
Dimensions. Length -155.0m Width -75.0m Height 165.0m