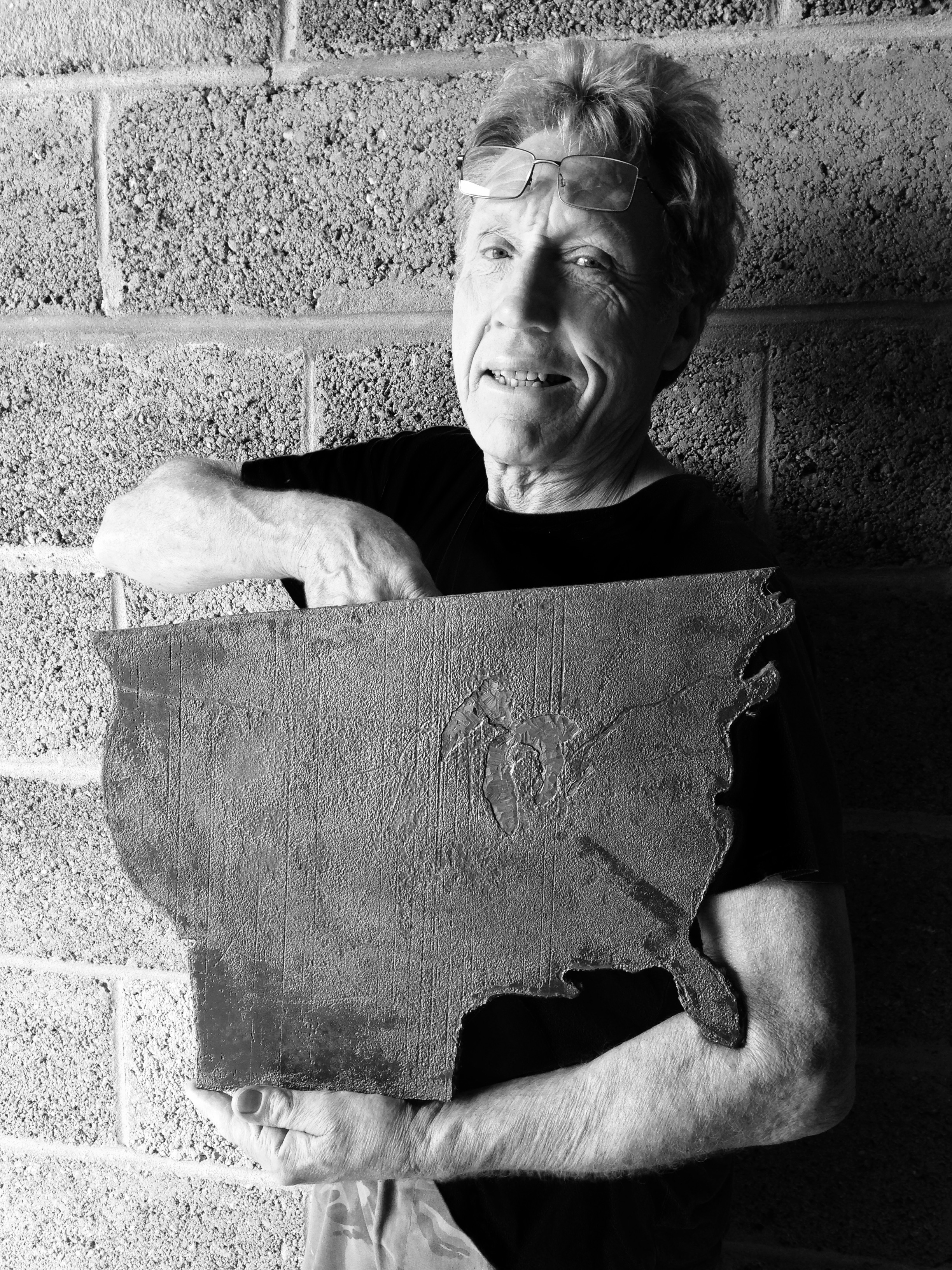 John Thomson is known for his richly textured and crafted steel sculptures and related drawings.
Based in the UK (born in Dunedin, New Zealand) he has exhibited sculpture internationally for over thirty years in countries as diverse as Russia, Iceland and Ireland with artists including Richard Wilson and Darrell Viner. He was included in the survey of the RCC Letterkenny Collection (Ireland) in 2003 alongside Jeff Koons.
His drawings were included in the exhibition "Fifty Years of British Sculptors Drawings" – Muse de Beaux Arts De Besancon alongside Armitage, Flanagan, Frink, Gilbert & George, Long, Mach, Nash, Moore, Plackman, Sandle and Willats.
"My work pays homage to the traditionally crafted object, but is driven by ideas and imagery associated with contemporary political, social and identity issues. Steel – scored or etched, combined with wood, ceramic and stone sections – is my basic material. I use a range of tools and process's from lasers to hammers or dental tools and fine emery cloth. My methods are akin to those of a vehicle panel beater who shapes and curves individual metal sections to form a complete coherent structure. Drawing is also essential to my practice. It shouldn't care or flatter but simply function as an instinctive response mechanism or a way of creating imaginary worlds." – John Thomson