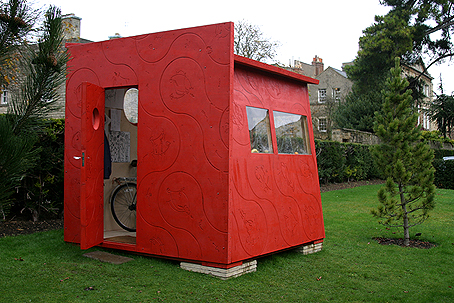 The residency at the Oxford University Botanic Garden was part of the Living Library Project designed to reassess plant family relationships, via DNA analysis.
The University of Oxford Botanic Garden is the oldest botanic garden in Great Britain. Throughout its three hundred and eighty year history the Garden has continually evolved and developed to the point that today it is recognised as a classic yet contemporary botanic garden at the heart of the University and City of Oxford.
The project centred on observation of the  garden plant collection from a self built "red shed" studio within the grounds and collaboration with the university Plant Sciences Department via access to research teams led by Dr Gail Preston.
Relevant projects included Plant Fungal Interaction and Metal Hyper Accumulating plants – projects which are investigating solutions to industrial pollution and assisting in the natural reinstatement of those environments.
A series of participatory events, exhibitions and public talks resulted.