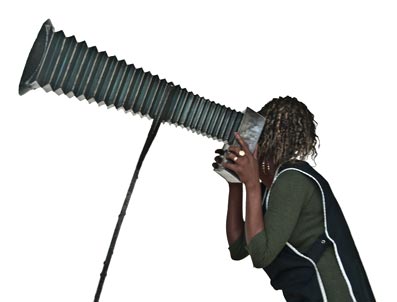 1 December 2012 to 27 January 2013
For Christmas 2012, The National Trust at Mottisfont have commissioned a group of 'Stars' sculptures which form a 'trail' within the grounds and outbuildings.
Mottisfont near Romsey is a tranquil rural estate, set in glorious grounds alongside the fast-flowing River Test.  The River Test is one of the finest chalk streams in the world, and the walled gardens house the National Collection of old-fashioned roses.  There are many layers of history, including Gothic remains of the original 13th-century Augustinian priory.
The house is best known for its tromp-l'oeil drawing room designed and decorated by Rex Whistler. The house is also the location of a number of paintings by Whistler, as well as a collection of early 20th century art put together by the English portrait and landscape painter, Derek Hill.
www.nationaltrust.org.uk/main/w-mottisfont
www.facebook.com/Mottisfont-National-Trust
As part of the 'star gazing' exhibition John Thomson is exhibiting the following work:
Seven Stars (wood & steel sculpture)
The 'Seven Stars Cluster', also known as 'the Plough' or 'the Big Dipper', and other descriptive titles dependent on geography and cultural influences, is very prominent in the northern hemisphere night sky.
Thomson has used the star clusters pattern and imagery in sculpture, drawing & print.
To experience the simple, elegant geometry of the 'Seven stars' you need to look through the facemask on the sculpture.